FAST, EASY, & QUICK PLUMBING COMPANY
Top choice for all type of Queen Creek plumbing, repair, maintenance and services with latest technology.
Plumbing Inspection
We can detect any issues before they spell big trouble.
Leak Detection
The trusted leak detection company in Queen Creek.
Commercial Plumbing
Equipped to handle all commercial plumbing needs.
Waterline Repair
We can clean sewer main line and the small lines.
Who Are We?
Recommended & Trusted Plumbing Contractors in the Queen Creek AZ
Brett & Sons Plumbing – Local Queen Creek Plumber Since 2013
Operating majorly in Arizona, Brett & Sons Plumbing offers one of the most diverse and wide plumbing services catering to water and appliance-related complications. Our plumbing services assure reliability and expertise, making Brett & Sons Plumbing Queen Creek contractor a name you can always count on. For any Queen Creek plumbing service, we are always ready to serve our customers well with our professional job. To the best of our abilities, we offer assistance for any plumbing emergency and interior works like bathroom remodeling for home services.
Why Should You Choose Plumber Queen Creek AZ for Plumbing Services?
There are a lot of factors that enable us to stand out and be proud of being a Plumber in Queen Creek. Some of the highlights of our business are as follows:
Fast Response Time
A plumbing emergency or other jobs often require immediate aid, and we are always a call away. The Brett & Sons Plumbing team is prompt and highly responsive, which is why we can quickly be at the location and start to mitigate the damage or underlying issue. Emergency issues such as broken sewer lines, clogged toilets, burst water pipes, etc., are no big deal for a professional plumber like the plumber Queen creek az. We are a team of individuals who prefer doing a professional job and helping our customers out.
Availability
We believe that professional help should always be within reach for any water-related issue, which is why we aim to stay accessible and available most of the day. Plumbing problems can knock without notice, and getting things fixed professionally is never a challenge for our technicians. We can reach within an hour in most central locations, and one can always count on our availability and integrity, unlike those who might not show up for hours.
Expertise
Brett & Sons plumbing has a core principle: the quality of work ought not to be compromised, and we ensure to follow it to the maximum extent. Unlike most plumbing companies, our contractors are credible individuals you can trust; we care and provide simply unmatched plumbing expertise.
Experience
The quality of plumbers in queen creek is something we always stand behind. Our employees have extensive plumbing repair experience spanning over the years and are highly knowledgeable about their line of work. While not every repair has a guarantee, you can rest easy knowing that our experience is unique and qualitative.
Reasonable Charges
A good repair doesn't have to be very valuable, and we always quote our clientele the best and most reasonable estimate. Having to pay big bucks isn't something one is a fan of, and we couldn't agree more with that sentiment. All our jobs are done at competitive prices so that a good job doesn't leave you uncomfortable when you pay for the service hiring.
Honesty
While honesty is not a quantifiable metric, it is a value we appreciate and seek out passionately. Each person at queen creek plumbing services AZ upholds our reputation and is genuine about the extent and severity of the issue. Not only are we confident that you will be impressed with our honesty, but you would also be glad to share a referral as a result of the same without the need for a background check.
Longevity
Having water-related troubles is one thing, and disappointing to have it fixed after installation is worse. Not only do we respond quickly to resolve the situation, but we also exceed the minimum repair to go the extra mile to ensure the longevity of the work done, honestly. Serving Queen Creek, AZ, is important to us, and we aim to do it well.
Services That Plumber Queen Creek AZ Offer
Installation, Inspection, and Replacement
As aforementioned, we form a team of plumbers in Queen Creek, AZ, that can resolve most plumbing issues, thanks to our expertise, great craft, and diverse experience. Any of our expert plumbers can install, inspect or replace plumbing items on a whim and get your flows going in no time. New devices in the store, such as hydro-jetting, high-end faucets, smart toilets, etc., can be set up easily by our plumbing contractors at a fair price.
Toilet Repair
Toilet plumbing issues can be an inconvenience and a hazard to health. This plumbing project usually calls for quick action, even if it is not during business hours. To get your toilets repaired, you can rely on us to come through and close any trouble, including a water leak, foul odors, improper flushing, or any other kind of toilet repair.
Leak Repairs
A water leak is the most common and frequently ignored plumbing problem, combined with considerable water loss and financial resources. Be it a simple faucet repair or clearing the attachment of an accessory such as hydro-jetting, our expert plumbers won't mind taking care of it.
Drainage Services
Drains come second in convenience and hygiene after toilets, and repairs for these can often be tricky, especially when there are signs of water damage. Help from a premier plumbing company in Arizona (AZ) like ours can significantly solve this mess quickly and for good.
Pipe Repair and Replacement
Pipe repair is no small job than an entire overhaul of the bathroom and parts of the house, so we prioritize doing it as efficiently and effectively as possible. Each pipe repair service is performed by trained technicians who understand the risks and save any unnecessary damage to the part of your house or business environment.
Water Heater Services
Water heaters' service like storage tanks is common as the temperature drops, and a plumber in Queen Creek might not always be up for the job, but that's not us. Brett & Sons plumbing sends expert technicians who can fix water heaters (and install all types of plumbing fixtures) and provide you with hot water omitting delays. Water softeners can often cause trouble and prevent hot water from water heaters if the source isn't clean.
Sewer Repair
In addition to mending water heaters for hot water, Queen Creek Plumbing AZ can fix sewer troubles in a heartbeat, including drain cleaning services. Queen Creek AZ plumbing system can fix the sewer line before working on the best water heater. Call us today without hesitation about the service menu to get your sewer line, any sewer plumbing fixtures, or plumbing problems fixed at a fair price.
How to Determine When Plumbing Services Are Needed?
Reduced Water Pressure
A sudden decrease in the water pressure can be one of the first signs that help detect a need for drain cleaning services or a change in the plumbing system. Plumbing repairs are called for if you notice a drop in the water pressure. Queen Creek plumber can do the project at affordable prices, based on the length and labor required to solve the mess.
Signs of Water Damage
Not all local plumbers offer quality work and notice subtle signs. A water leak, wet stains, or any other sign of water damage should call for a plumber, and the best Queen Creek plumber service would be from one of our expert plumbers. It can save no complications if one acts quickly.
Frequent Plumbing Clogs
While a clog doesn't always provide the need for a professionally done job, frequent occurrences might point to a bigger complication that one must investigate further. The Queen Creek plumber would respond and come to the rescue with pride to repair a sewer or drain cleaning service before everything needed to be replaced.
Slow-moving Drain
Queen Creek has many residents experiencing slow-moving drains that could be due to a complication related to the plumbing system, clogs, or leakage. Although the mess might not seem like a big deal, it can cause a lot of damage, and contacting Queen Creek plumbing services to look into the same or drain cleaning by a Queen Creek plumbing contractor is strongly advised.
Discoloration Present in the Water
In addition to the unusual taste, discoloration of the water supply of the building is likely to be a sign of plumbing complication. It can also damage the water heater because it uses high-temperature rods that might be susceptible to corrosion if dirty water finds its way into the water heater. This could point to a lack of punctual drain cleaning or an impure water source, and our plumbing services can easily rid you of this hazard.
Funky or Unusual Odors from Drains
You know when you can smell something fishy, and it's not a world to explore new waters regarding one's health. If the complication is not limited to the water heater and is present in most water outlets of a building in Queen Creek, AZ, this might call for assistance or drain cleaning, both of which we are trained for.
Knocking Sounds in the Walls
They say that walls have ears, but they don't have mouths, and you hear sounds from the wall. It could be due to a sign of a plumbing problem (be it related to the water heater repair or not), and our team can help you look into it.
Insufficient Hot Water
Suppose you have noticed that the volume or temperature of water from your water heater has gone down. In that case, that could also be related to an underlying plumbing problem such as the lack of drain cleaning, water leaks, loose electrical connections (that may also lead to a fire), etc.
Aging Pipes are 50 Years Old or Older
Growing plumbing needs are never out of view if the pipes are 50 years old (or even more years old). Due to aging, the wear and tear caused to the pipes can lead to frequent problems that ought to be inspected.
General Performance Issues
Any other anomaly or change in performance can point to plumbing needs that could have otherwise gone unnoticed under the kitchen sink. Still, our technicians and professional plumbers can prevent any major mess in the house located in Arizona if they get a plumber for hire in time by the company.
Brett & Sons Plumbing
About Our 

Company
Our experienced technicians can complete any plumber job, big or small. From minor leak fixes to shower installations, there's nothing we can't do!
Common Areas Where You Need Plumbing Service
Bathroom
The bathroom is the central hub for all water pipes in Queen Creek, AZ, or most places around the world and if you need a plumber in Queen Creek, AZ, to fix all your plumbing needs, look no further than us for customer satisfaction we deliver. Our plumber can perform repairs, emergency inspections (at any hour), installation of an accessory or unit, and remodeling as per wishes of the homeowners or companies to a beyond professional extent in the house or the building.
Kitchen
The kitchen takes the second spot for most issues with plumbing in Queen Creek. We keep our wrench handy for any emergency related to plumbing that might arise in Arizona state (AZ). This part of a residential establishment can also create problems from garbage disposals, broken flush, dish shower, or other water and electrical systems in the kitchen, ranging from a faucet to a dishwasher or hot water supply. Making an appointment is all it would take from your end to get the best job done in the industry within as our plumbers reach in an hour or more and complete the project at reasonable prices.
Basement
The signs of a problematic water condition are usually common at the basement level of homes (in Queen Creek). They might even take days to show up after the problem, such as the need for punctual drain cleaning, replacement of pipes, having new systems installed, safety repairs for electrical circuits near leaks in the residential setup, cleaning filters, etc.
Outdoor
Outdoor parts of homes or company offices have several outdoor water supply points and exposed plumbing systems that too can meet a problem, and if it's Sunday, the whole day & night could add to damage while our team is always ready to get to track and start our job.
Tips to Handle any Water Leakage Problem in Emergency
Find the Source of the Leak
You can start to cut the losses while experts and pros like ourselves come to serve you, and it would be excellent if you could become a part of the process as you know your home/office better than we. Try locating the source of the leak and stopping the flow if possible.
Drain and Dry
If water is clogged inside the home, pros advice finding a way to drain it, and the goal would be to dry the place at home as that would stop the damage as quickly as possible in time.
Other Quick Fixes
Other specific quick fixes are open to DIY methods. Today, one can even find solutions to basic plumber questions and have some options to choose your approach to depend upon.
Using Glue
Sticky fluids can be quite fun, and when people devise a way to remove the troubles that a leak gives, glue is the way to follow. Working with things like super glue and a glue gun would be taking the things into your hands and changing the flow of your troubles. Keeping clear of oily surfaces from any area is also an effective measure to get it finished if there is a bigger mess.
Pencil Tip
In case of a leak in an elastic and tiny area, a pencil tip can be quite versatile in homes as it can plug the opening and reduce any chance, provided that it is plugged well so that the seal is tight and should leave no flow.
Screw and Washer
If one has any info on the basic working run for any plumbing equipment, then screw and washer can stop any long wait of experts and stop the leak instantly.
Piece of Rubber
Rubber is an elastic material that has the potential to readjust over the area and block or control the flow of water in time day or night, making it a highly usable item.
Turn off the Water
If there is a dire and troublesome situation, turning off the inlets or main water supply can reduce any additional risk. Secluding the particular area supply will suffice if the threat is not major.
Use Plumbing Tape
Like duct tape, plumbing tape can help you fix easy situations without becoming frustrating or being too dependable on external solutions to assist.
Seal it With an Epoxy
Epoxy is a handy measure that can be as bright as the morning sun and doesn't need licensed help for small services. This would be called a temporary solution when one does not have onsite help from a technician.
Our Process to Work with Full Dedication to Solve User's Plumbing Problem
First, We Understand Our User Queries
Our approach begins with you and not pricing or schedule. We are committed to being reliable and forward with your situation while accessing the cause at the property. We count on you to share all the concerns you might have regarding plumbing in your household or home in Queen Creek, AZ. Our goal is to serve you and always help provide the optimal solution.
Then We Generate Alternative Solutions
Depending on the situation and home services that our plumber or plumbers have to perform, we start providing you with solutions from a licensed technician or personnel to offer you options to go ahead and have a worry-free future.
Execution As per Client Convenience & Budget
Once our client has decided the way forward, we start the services at the property and proceed with the system to portray our craft and quality to the customer.
Plumbing Maintenance Checklist
Daily
This is usually done in severe cases when the customer's property needs a constant monitoring system to maintain fittings. Taking a daily maintenance check and paying attention to situations like small rain drains with long dimensions should be cleaned as commonly as the menu is seen each time. The same is scheduled in the rainy season to keep them clean and awesome for years with care.
Weekly
The weekly maintenance category would include things at home or office such as garbage disposals, sewer lines, and other large neat systems. If you had a repair done, you should be punctual with the monitoring right after the menu does the service.
Seasonal
Some cloggings and floods result from a change of seasons, and being prepared can save you time and effort. The holiday season would be a friendly reminder to clean sewers more frequently as the fat can choke the flow, which is certainly nothing anyone wants.
Why is Queen Creek Plumbing the Most Preferred Plumbing Service Provider?
The Use of the Latest Equipment
Our service is packed with cutting-edge technology for plumbing in Queen Creek, and we recommend you make the most of your time and get a great experience through us today.
Cost-effective
All of our price quotes are affordable and competitive. We aim to provide a great bang for your buck, which isn't felt by your wallet though you get your trouble operated on in the best way.
Cleaner Water
We understand the peace and importance of having clean water. Our plumbers would uphold our reputation by delivering a better water supply to your house within a weekend over a few hours. After all, water is life!
Efficient and Professional Service
We are a flexible, motivated, trained, and fantastic team of individuals who come with integrity, trust, and expertise. The quality of work we develop would instantly answer all your watery queries and solve your troubles in a matter of moments.
Safety
Safety is something we take very seriously, and through our projects across cities, we have background-checked plumbers who join our excellent service as we only aim to be the best Queen Creek plumbing service and no less.
Additional Services
Our years of diverse experience and variety of services are no limit to these key areas, and additional offerings (apart from the menu) would give you the perfect and high-quality plumbing repair experience you deserve. Our reputation, positive ratings, and feedback that our past clients/ customers gave for our plumbers give us bragging rights today as we are experts and look forward to getting the project started. And we thank the level of work our plumbers need to provide us with these rights. We are truly honest, friendly, and frank about our goals.
Guaranteed Work
Be it a small service as an installation or if you hire a plumber in Queen Creek for repiping the customers' house, we guarantee good work and taking care of the desires of the homeowners without quoting a hefty price for any project on the menu. Our plumbers are committed to being exceptional and reliable at what they do, regardless of the details of the emergency appointment. Our customers are never disappointed and combined with the quality. Some of our plumbers have even bonded over the regular visits with the owners as they are helpful and friendly and inspire mutual trust and connection.
Medium to Contact Queen Creek Plumbing
Call
The phone is one of the easiest ways to contact us. So, if you need help, call us at (480) 923-8663, wait an hour or so and save your time, money, and hassle. Our customer care is prompt and responsive, just as our plumbers are ready for any service from the menu.
Inquiry Form
Being one of the most diverse companies, we offer quotes through forms too, and you can submit one today, and our team will revert to you with a list of solutions that would be apt for you and get troubles fixed or repaired today. We hope to assist you soon.
Email
If you need a dependable means of communication, dealing through email would suit you. Feel free to contact us using our email ID contact@brettsonsplumbingqueencreek.com. Customers can also mail us for any resolution required for better customer care.
Live Chat
If the issue is very frustrating and needs instant help, clients/ customers can live chat with us through the line and not worry about going through calls or having to fill request lead forms.
"
"
Your time is precious, so we won't waste it by showing up late. Our plumber will arrive at your door on time ready to solve your problem.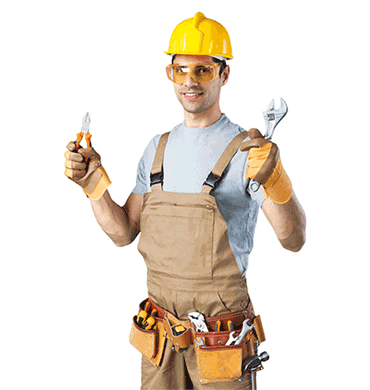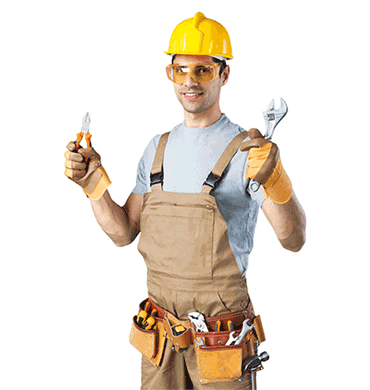 Why Brett & Sons Plumbing?
Dedicated

Service

Department
For immediate plumbing services, you can trust our team.
Contact us to assist you with your commercial plumbing issues.
Our services are perfect for construction and remodeling projects of all kinds.
Get A

Free Quote

For Your Repair
Feel free to contact us and get a free quote.